INVESTMENT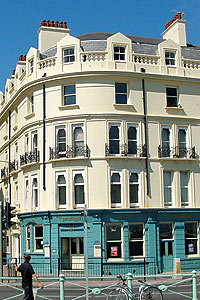 From its earliest days, the Group has always been involved in the property market. Even when our prime business focus was hotels and catering, we always owned the trading premises. With the individual companies' eventual change in direction away from the leisure industry, many assets were either redeveloped or sold as going concerns.
Nowadays we have a large portfolio of properties spread across the country varying from listed buildings to office complexes, high street shops, residential units and industrial parks. Our clientele is just as diverse as our portfolio, from large to small. Currently TCI Group deals with the British government (Job Centres), local government (Dorset County Council), PLCs (Honeywell), insurance (Retra), high street multiples (Multiyork), caterers (Domino's Pizza), bookmakers (Corals), banks and building societies (Alliance & Leicester) and breweries (Whitbread). We also work with established professionals (accountants, solicitors, architects) and local individuals.
Even though our activities are now extremely diverse, property investment and asset management remains a core activity. It is the foundation all our other businesses are built upon.
After 65 years in the industry we have seen many changes, especially in the law. But we continue to hold a long-term investment strategy and look to the future.